Our Campers for Your Holidays
More Comfort!
To ensure your comfort, your camper has a large mattress with a large sleeping area.  In addition, all the basics are supplied to ensure you have everything you need for your trip, including a hammock and BBQ!
More Power!
Solar Panel and Secondary Battery
A special secondary deep cycle battery is on board and charges as you drive.  When you are camping, the solar panel provides additional power.  The secondary battery supplies all the 12V sockets, the radio, lighting and kitchen appliances, so that when you're ready to move on, you can be sure the camper will start.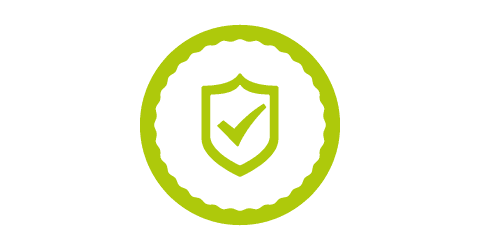 More Safety!
Full & Partial Insurance Cover, with Cover Letter
All campers are insured with full and partial insurance (each with an excess of €1000).  In the event of a breakdown, a Europe-wide protection letter (roadside assistance) is included.
You can reduce the €1000 excess with an additional insurance offered by Allianz.
Toby – Camper from Marcella and Christian
Brandnew California Camper
VW T6 California Beach

150 hp diesel

Green EPA sticker

Heater

Navigation and Bluetooth connection

Air-conditioning

Park Pilot

Camper equipment list download
Greenroom – Paula's Camper
Our first facelift (the new model) and the first two-seater – more space for two.
VW Caddy

85 hp Petrol

Green EPA sticker

Two-seater!

Stereo with CD player

Air-condition
Ferdi! Brandnew Grand California 600 – Jan's Camper
177 hp diesel, automatic transmission

Green EPA sticker

Air-conditioning

Heater

Navigation (App-Connect)

Stereo with CD player and Bluetooth

Kitchen, Bathroom, Toilette

Roof-Bed for Kids