Kleine Freiheit Camper
It all started in the autumn of 2007.  We drove up the west coast of Australia in a "dodgy" camper.  Our camper was named "Deluxe Slammer", and with even minimal features, gave us 3,500kms and our most amazing holiday so far.
Back in Kassel, there was nothing comparable.  A few times, we rented a camper and toured different parts of Europe, then returned for another camper adventure on the east coast of Australia.
From these experiences, the ideas started to develop.  What else do you need for a holiday – a camping adventure simply works!
By August 2014, the temptation was too great.  I quit my job and founded Kleine Freiheit Camper.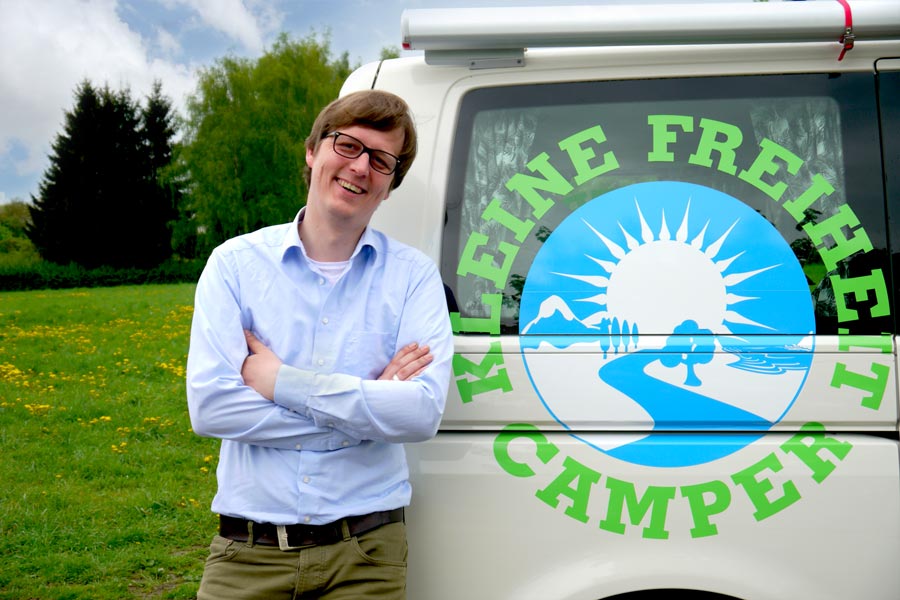 Owner: Jan Lietzmann
Kasseler Str. 25
34317 Kassel
Telefon:
0171 2882504
E-Mail:
jan(ädd)kleine-freiheit-camper.de